About
Every Moment Matters
Every Moment Matters is a nation-wide project sharing the latest evidence-based information about alcohol during pregnancy and breastfeeding. It was developed by the Foundation for Alcohol Research and Education (FARE) with the support of health professionals and communities across Australia.
Research showed:
Almost one in three Australians weren't aware drinking alcohol during pregnancy could cause Fetal Alcohol Spectrum Disorder (FASD).
Nearly one in four weren't aware alcohol should be avoided altogether during pregnancy for the health of mum and baby.
Every Moment Matters supports Australians to go alcohol-free through all stages of pregnancy, right from the moment they start trying to get pregnant.
Every Moment Matters is endorsed and funded by the Australian Government.
It is supported by:
We would also like to acknowledge the work of researchers from the Child Health Research Centre, University of Queensland, who supported the development of information resources used as part of this project.
Every Moment Matters is based on the advice of the National Health and Medical Research Council (NHMRC). Following a review of the latest evidence they advise:
when pregnant or planning a pregnancy, you should not drink alcohol.
when breastfeeding, not drinking alcohol is safest for the baby.
You can read more about the NHMRC Australian Alcohol Guidelines, and the evidence behind them.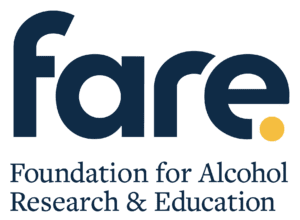 The Foundation for Alcohol Research and Education (FARE) is a not-for-profit organisation working on alcohol harm and health.
We develop evidence-informed policy that puts people's health first, enable people-powered advocacy to help create long-term change, and deliver health promotion programs designed to reduce the risk of alcohol harm in our communities.
With local communities, values-aligned organisations, health professionals and researchers across the country, we strive to improve the health and wellbeing of everyone in Australia.
We'd love to hear from you
If you have questions or feedback about the campaign, or simply want more information, the team at FARE are happy to help you out.